The Pecos Bill's Revenge contest is the fourth of the seven WFDA Chairman Sanctioned contests on the Top Gun Tour in 2000. It is an index contest, consisting of six events shot over the two days.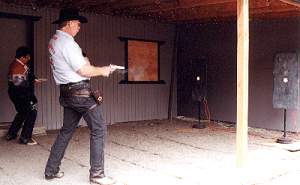 Here you see contest host Ralph Howell (left), along with Jay Faughn, competing in the twelve-foot wax event.




Anita Burnham showing her up-fanning style.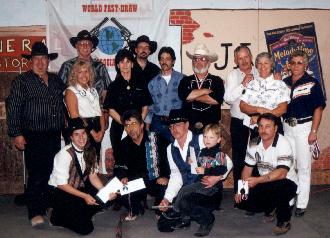 The trophy winners at the Pecos Bill's Revenge competition.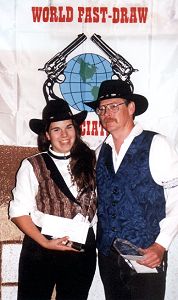 Women's and Men's division champions, Nicole Franks and Bob Edmiston. Nicole celebrated her 14th birthday by setting nine (yes, 9!) world records at this contest. Bob held his own, setting three world records on his way to the win.